Our SMSF administration solutions are designed with your needs in mind.
As your partner, we make sure we get to know you and the way you work so we can deliver a superior service and better value to you.
Changing your SMSF administrator is simple with our technical expertise. We ensure the transition from your previous administrator is a seamless experience with our team providing tailored options to suit the needs of you and your valued clients.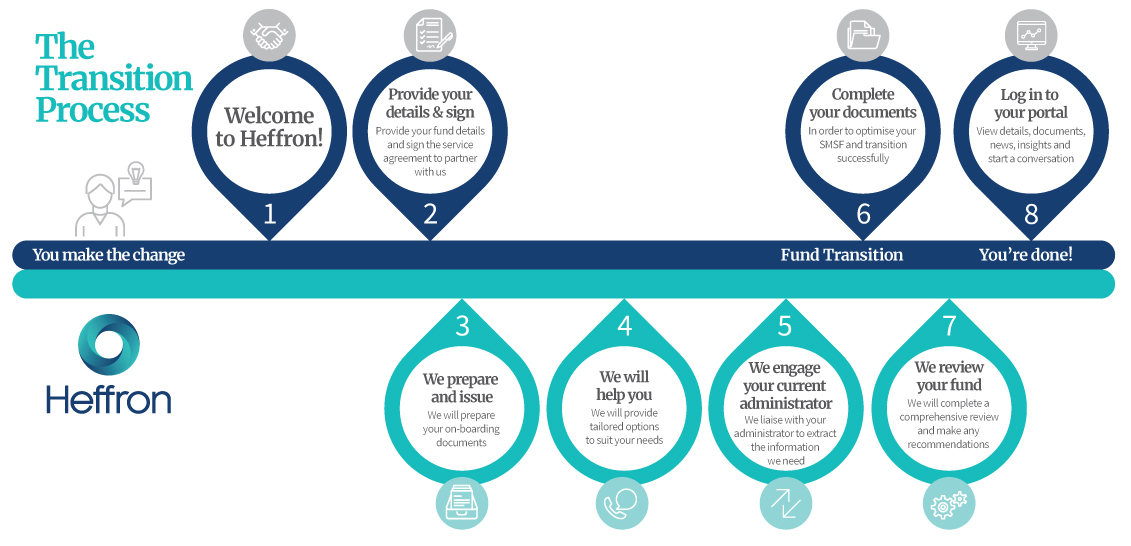 What makes Heffron different?
With our many years of practical experience we empower you to deliver the best results for your clients.
25 years of SMSF experience administering 5,000 funds.
Independent and transparent with a passion for raising standards within the Australian financial services industry.
Unmatched technical expertise from our team of nationally-recognised SMSF specialists known for their superannuation knowledge.
Our portal allows quick and easy access to fund information.
Transitioning to Heffron takes the pressure off you and your clients so you can relax knowing that it will be swift, seamless and efficient.
---
Ready to go?
Follow the link below that is relevant to your requirements and download the transition form ready to
If you are unsure click here to contact us – one of our friendly staff will be able to discuss your options.

---