What are Education Bites?
An on-demand learning program that gives you small 'bite sized' courses on a particular area within a superannuation topic, allowing you to earn CPD accreditation at your own pace, and in your own time.
Step 1
Create a username and
password to register for the
Heffron IQ Portal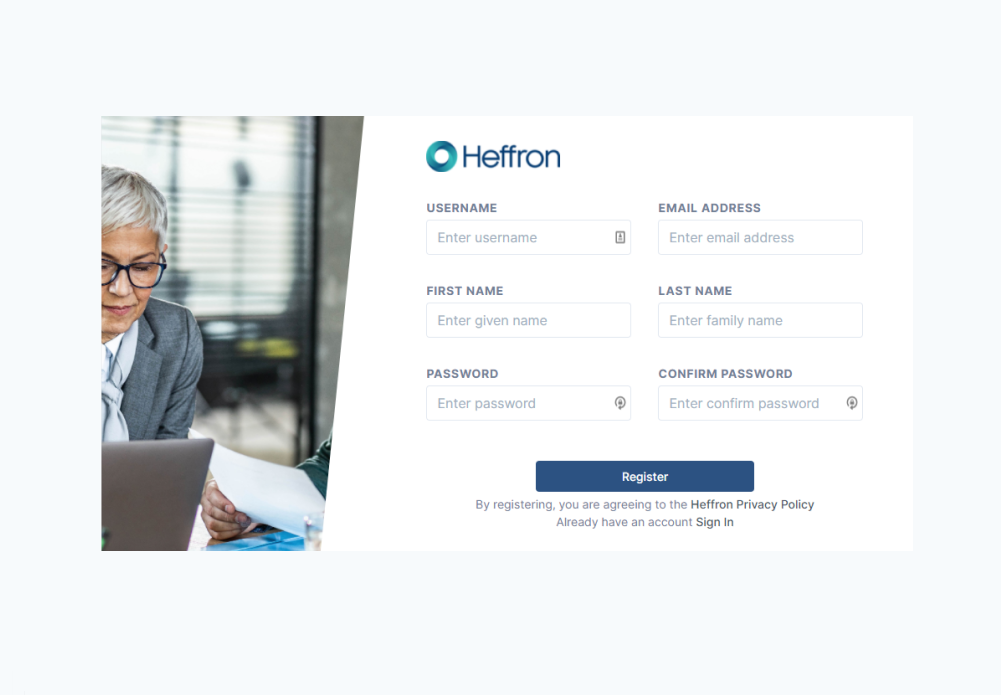 Step 2
Subscribe to
Education Bites for just
$55/month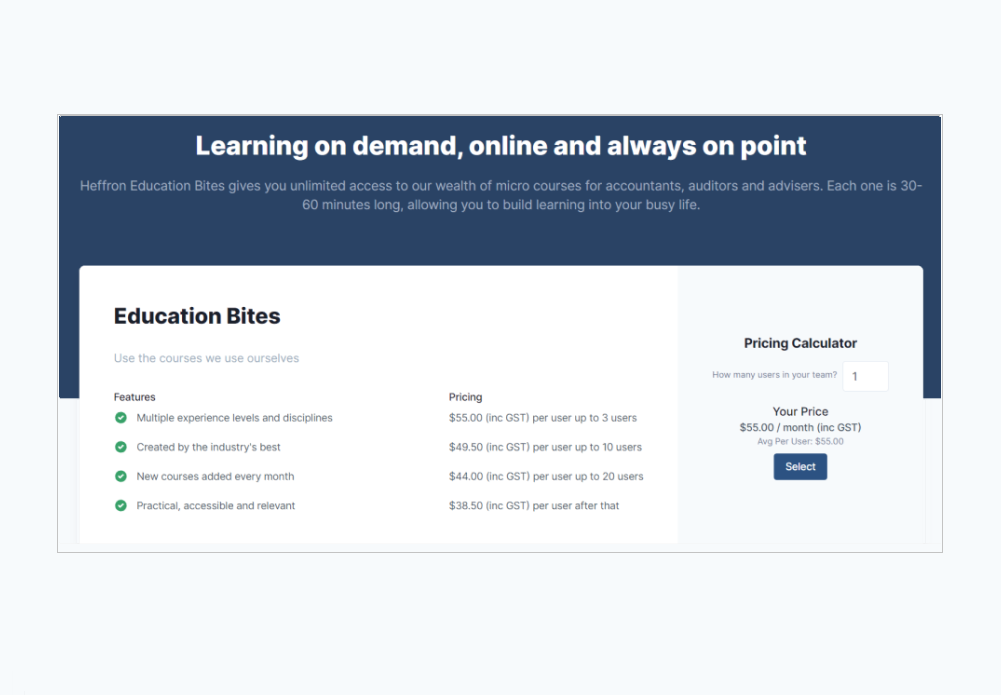 Step 3
Access our range of micro-courses to stay up-to-date and and reinforce important superannuation concepts.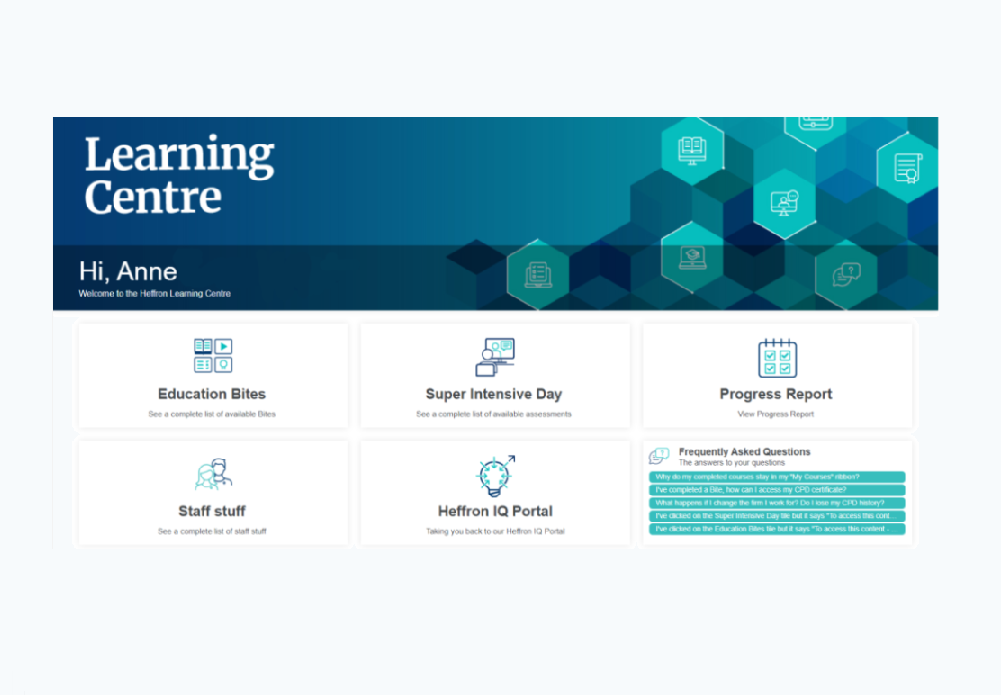 Fit learning into your busy day
We currently have 'Bites' on ECPI, business real property, conditions of release, and more. Our 'Bites will relate to a number of areas including Administration, Benefits, Contributions, Fund Tax Rules, Insurance, Investments, Trustee/Members and more coming soon.

Each bite is under 60 minutes and designed to keep you engaged with a combination of reading, videos, knowledge checks and CPD assessments.


Reading
Content is broken down into bite-sized chunks to help you retain and understand the topic. Each 'Bite' contains practical tips you've come to expect from Heffron's training.
Video
Our engaging videos are delivered by our technical experts without imposing a huge time burden. They are created to give you practical skills to apply the learnings in your own practice.
Knowledge Checks
Test your knowledge as you go with our in-built knowledge checks. These enable you to check how well you're understanding the concept before getting to the assessment.
Assessments
Earn your CPD immediately upon finishing a 'Bite' while the content is fresh in your mind. Our assessments test your knowledge and provide you tips along the way so you can be confident in using your learnings in practice.
Subscribe to Education Bites today
To access Heffron's learning centre and subscribe to Education Bites, register or login to the Heffron IQ portal and click subscribe from just $55 per month.